After the events that took place at the end of season 1 of House of the Dragon, the war has begun, and in parallel with the gathering of forces from the supporting clans, each side will certainly look to the weapons of destruction. Their strongest slayer: Dragons.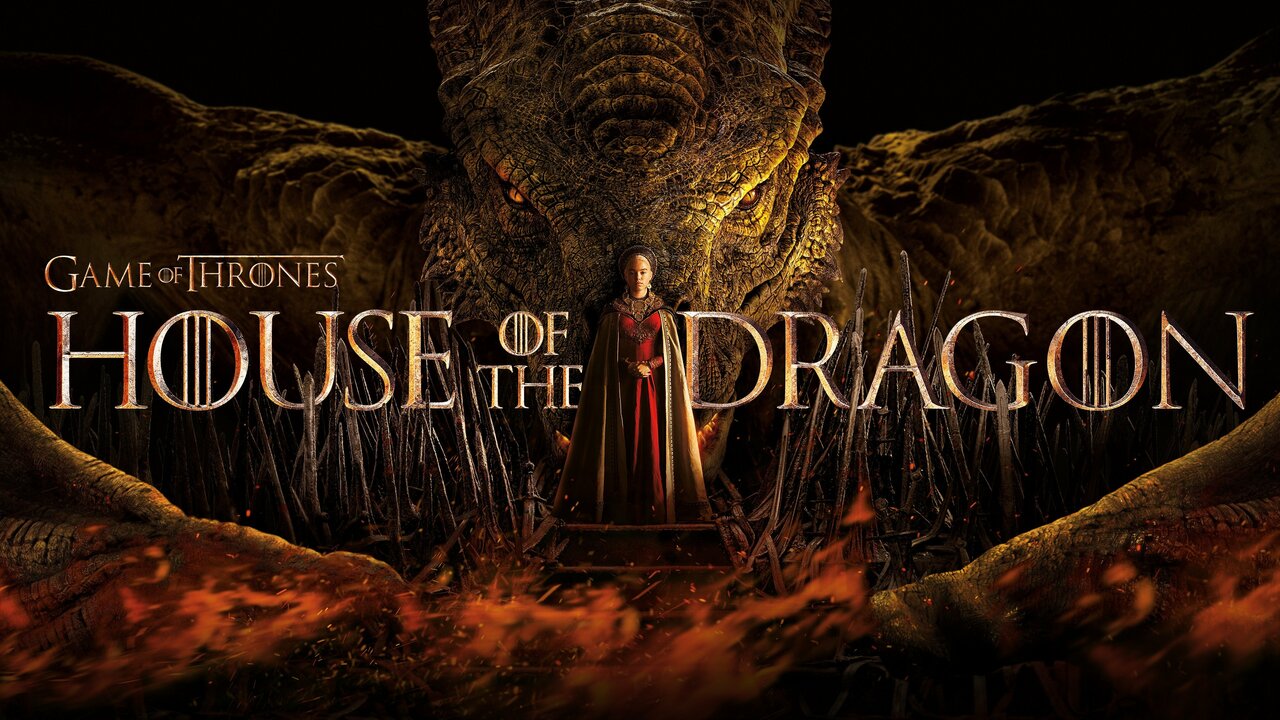 So how many "Black Dragons" are there in Westeros right now? Whose control they belong to, and how they can bring an advantage in battle, let's find out in this article.
1. CARAXES – THE BLOOD WYRM
With the Black, as Daemon has stated, they have the advantage of dragons when Rhaenyra's base is on Dragonstone Island – where there are quite a few dragons. With the dragon forces of the Black side, the first to mention Caraxes, nicknamed The Blood Wyrm – the dragon of Daemon Targaryen. Caraxes is an adult dragon, quite old – about 60 years to the present. It was a rather thin dragon, but still a large one – about half the size of Vhagar. Caraxes has a bright red body like blood and is extremely fierce and scary. It is one of the few dragons with combat experience, as Caraxes has experienced many battles big and small. It can be said that besides Vhagar, Caraxes has the best combat experience among the living dragons.
>>> RELATED: House of the Dragon finale changes Aemond Targaryen in the best way
Caraxes' current rider is Prince Daemon Targaryen, brother of King Viserys and husband of Queen Rhaenyra. Before that, it had another rider, Aemon Targaryen – the eldest son of King Jaehaerys, and also the father of Princess Rhaenys.
2. MELEYS – THE RED QUEEN
The next dragon on the Black side is called Meleys, nicknamed The Red Queen. This is a dragon owned by Princess Rhaenys Targaryen – who is nicknamed the Queen of the Lost. Meleys is also a large dragon, about the same age and size as Caraxes, but its advantage is incredible speed. Meleys is considered one of the fastest and most skillful dragons in Westeros, and it can easily fly past Vhagar or Caraxes. This dragon has red scales, pink wing membranes, bronze horns, and claws. Meleys is also a fierce dragon and has experienced battle, though not as much as Caraxes. But with speed, ingenuity, and no less fierce, Meleys is a dangerous dragon and even many people think that it can challenge even Vhagar.
The current Meleys rider is Princess Rhaenys Targaryen, wife of Lord Corlys Velaryon. Before that, it had another horseman, Alyssa Targaryen – the fifth son of King Jaehaerys.
3. SYRAX
Syrax is Queen Rhaenyra Targaryen's dragon and may have hatched from an egg laid in her cradle. This detail is unknown, but given that Rhaenyra has been Syrax's master since he was a child, it is most likely true. Syrax is a fairly large dragon, it is almost as big as Caraxes, although only about 30 years old. This dragon has pale yellow scales, is relatively ferocious, but has no combat experience, and has not hunted for many years, only fed.
Syrax's current and only knight is Queen Rhaenyra Targaryen.
4. VERMAX
This is the dragon of Prince Jacaerys Velaryon, the firstborn of Queen Rhaenyra. It hatched from an egg in Jace's crib, so the dragon grew up with him. The current Vermax might be about the same age as Jace – that's about 15, 16. It's grown quite quickly and is already on par with the Tessarion. Vermax is not originally described in terms of physical characteristics, but in House of the Dragon, it appears to be green mixed with red. Due to his young age, of course, Vermax has no battle experience.
The current and only knight of this dragon is Jacaerys Velaryon.
5. TYRAXES
Tyraxes was the dragon of Prince Joffrey Velaryon, the third son of Queen Rhaenyra. Like his brothers' dragons, Tyraxes hatched from an egg laid in Joffrey's cradle. It's almost 10 years old now, and younger than Vermax. Tyraxes does not currently appear in House of the Dragon, and it is not clearly described in terms of appearance in the series. It has never been in battle.
Tyraxes' current and only horseman is Joffrey Velaryon.
6. MOONDANCER
Moondancer is the dragon of Princess Baela Targaryen, the eldest daughter of Daemon and Laena. It is not known how old it was at the time of the fight, but it is likely the same age as Baela, which is about 15 or 16 years old. Moondancer has not yet appeared in the film, but as described in the manga, the dragon has light green scales; Its pectoral scales and horns are pearlescent. Moondancer is not yet fully mature, when it is just a little bigger than a war horse, not counting its wingspan.
Moondancer's current and only knight is Baela Targaryen
CONCLUSION
Thus, if only counting the current dragons that the Black side really controls, they have 6 dragons in all, but only 3 of them are fully grown, and only 2 have combat experience in battle. However, with that said, because of the Dragonstone base, the Black side could theoretically take control of more dragons. Those dragons may have been without a new owner since their rider died, or were wild dragons that had never been ridden by anyone. They will be the unexpected factors that bring about a change in the battlefield.