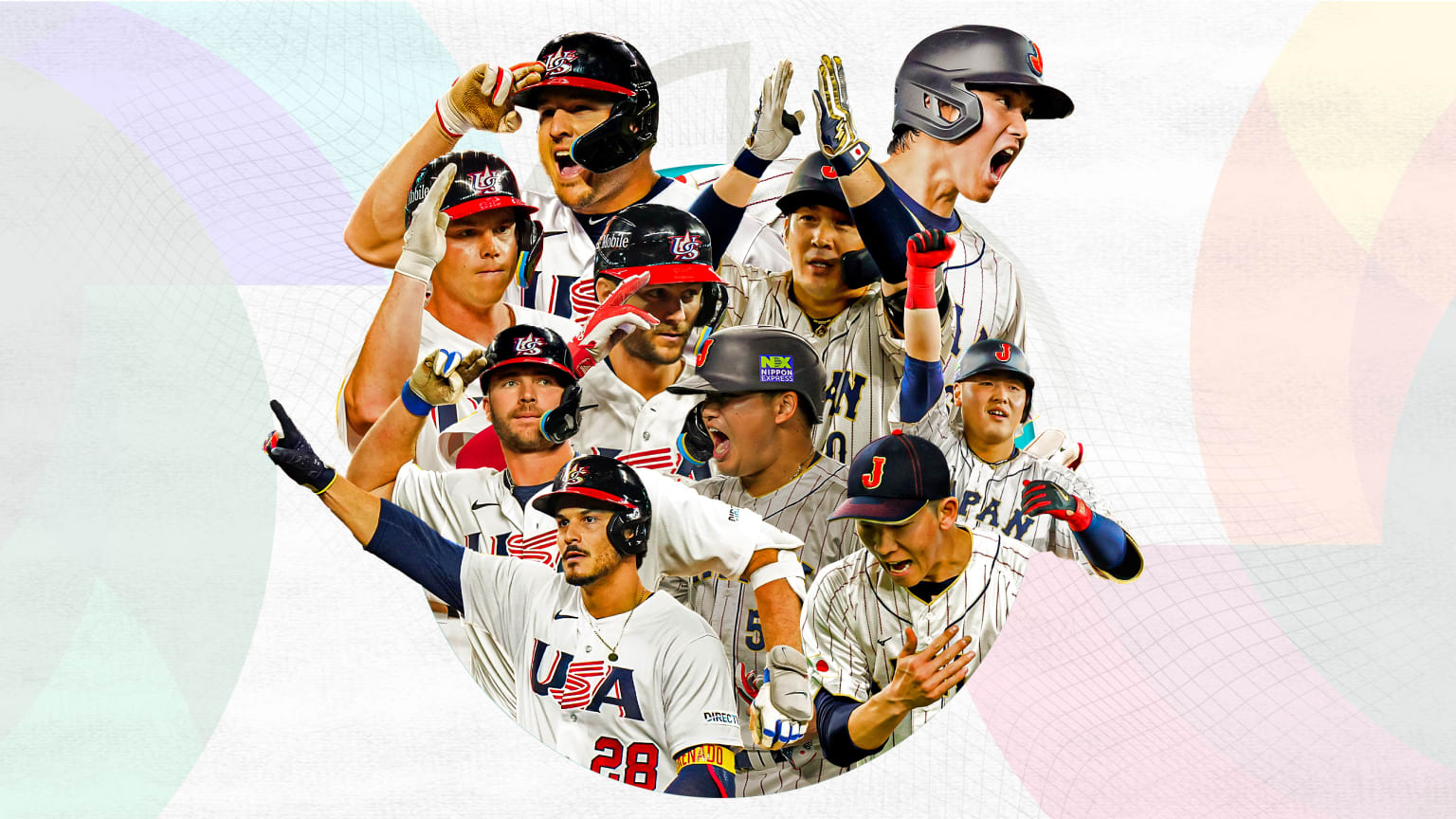 It's the matchup every fan and player dreamed of at the start of the tournament: Samurai Japan vs. Team USA in the World Baseball Classic final.
"[I'm] proud to be wearing Japan across my chest, proud to be playing against the U.S., and I think it's good for baseball," Japan outfielder Lars Nootbaar said ahead of the contest. "I think it's good that Japan versus the U.S. is going to be in the finals. And personally, I've got some friends and got some teammates over there too, so it's even more special and more exciting."
Echoed USA outfielder Kyle Schwarber, "You obviously come for the experience and you come to play with this team. This group, it's an exciting group. But you don't come here just for that — you come to win."
Japan is looking for its third title while Team USA is hoping to go back-to-back after winning in 2017.
When is the game and how can I watch it?
Tonight at 7 p.m. ET on FS1 and the FOX Sports App. For international viewing options, click here. Live audio coverage will be carried on Sirius XM, TuneIn, MLB.com and in the MLB App.
Who are the starting pitchers?
USA: This has not been officially announced, but after the semifinals win on Sunday, manager Mark DeRosa said, "Obviously, it looks like it's Merrill Kelly's day. We'll discuss that a little bit more."
Japan: There were rumors that Yu Darvish might get the start — or perhaps even Shohei Ohtani — but instead the team will turn to Shōta Imanaga. The southpaw has appeared in two games in relief this tournament, giving up one run in four innings and striking out five. He pitched 143 2/3 innings for Yokohama last season, posting a 2.26 ERA.
What are the projected starting lineups?
USA
USA is facing a lefty starter for the third game in a row. While they have tweaked their starting lineups during the tournament, this order gave them success on Sunday against Cuba.
Mookie Betts, RF
Mike Trout, CF
Paul Goldschmidt, 1B
Nolan Arenado, 3B
Kyle Schwarber, LF
Will Smith, C
Pete Alonso, DH
Tim Anderson, 2B
Trea Turner, SS
Japan
Other than moving Munetaka Murakami out of the cleanup spot — despite his game-winning double, we can't imagine manager Hideki Kuriyama will mess with a good thing — Japan's lineup has mostly stayed the same. Barring catcher Yuhei Nakamura being rested, this is as close to a guaranteed lineup as can be.
Lars Nootbaar, CF
Kensuke Kondoh, RF
Shohei Ohtani, DH
Masataka Yoshida, LF
Munetaka Murakami, 3B
Kazuma Okamoto, 1B
Tetsuto Yamada, 2B
Sosuke Genda, SS
Yuhei Nakamura, C
Player to watch
USA
Trea Turner, SS
Turner followed up his quarterfinals-winning grand slam on Saturday with two home runs in the semifinals on Sunday. The new Phillies shortstop set a WBC record with two straight games of four RBIs. He enters the championship game slashing .368/.429/1.000 with a 1.429 OPS.
"Early in this, me, J.T. [Realmuto], and Schwarber were talking about Spring Training numbers, and I haven't hit a homer in Spring Training in like four or five years or something like that," Turner recounted on Sunday. "So it's kind of funny how it works out, but I don't ask questions. I just go up there, and hopefully it continues on. We need one more win, so let's get that last one."
Japan
Munetaka Murakami, 3B
After being ice cold throughout the tournament, the third baseman looked like the player coming off a historic 56 home run season in his final at-bat. He just barely missed his first homer of the tournament, but his deep blast was good enough to drive in two runs in Japan's walk-off victory. If this is the sign that his swing is back on track, Japan's lineup just got a lot deeper.